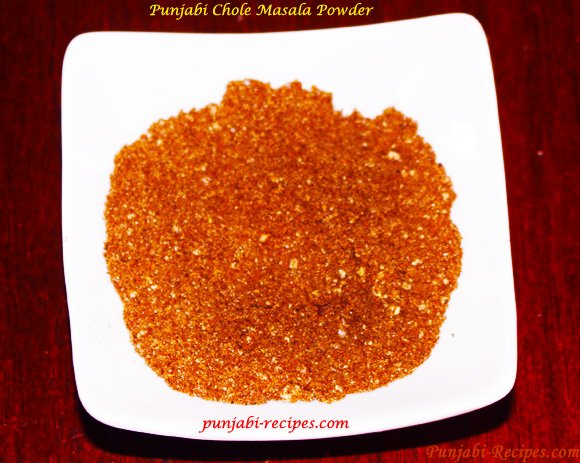 Text size
Print This Page
Send by email
It is a common misconception that to make goood Punjabi Choley you need to have the readymade Chole Masala from shops. Let us prove that wrong, make this masala at home and then compare it to the readymade one. The home made one is bound to be a winner. Not only you know that you have put the best quality ingredients but above all you have also added the magic ingredient called love for the family which is most important in cooking.
Ingredients
1 teaspoon Cumin Seeds
4 Cloves
2 Tablespoon Coriander Seeds
Choti Elaichi seeds 4 seeds
1 Star Anise
10 Black Peppers
Kasoori Methi 1/2 teaspoon ( if you can't find it then omit it)
2 teaspoons Mango Powder(Amchur)
Preparation
Take a tawa or a non stick pan and put it on  low heat
Add Cumin seeds, Cloves, Coriander Seeds, Choti Elaichi Seeds, Star Anise, Black Peppers, Kasoori Methi
Dry roast these ingredients until they become dark and you can smell a strong aroma.
You might see bit of smoke as well.
At this point switch off the heat.
Take it off the pan and let it cool for 10 minutes
Now  grind it to a fine powder using a spice grinder
Add Amchur to this powder( We do not roast the Amchur as it will get burnt and the taste will change)
Your Punjabi Chole Masala is ready.
Put it in an airtight jar.
TIP: Add the Punjabi Chole Masala Powder at the end of the cooking of Chole, this way you will have more flavours. See this recipe for cooking Punjabi Chole with Poori.