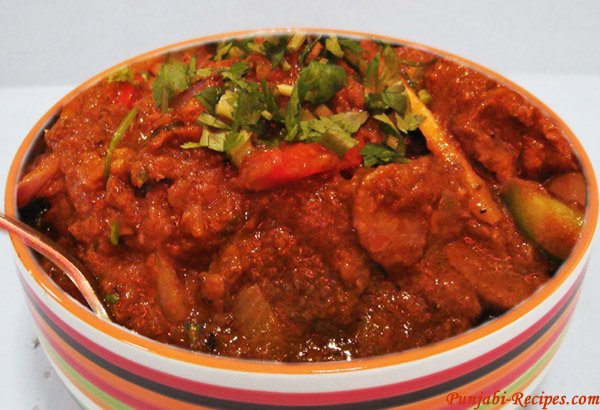 Text size
Print This Page
Send by email
Bhuna means shallow frying or saute. As the name suggests, you can use veges or meat and saute them and use the masala(masala does not mean spices, it means the mixture of onion, tomato, herbs and spices made into thick paste) to make the gravy. It is similar to the Mix Veg.
Let us get started
Ingredients
Diced Cauliflower 1 cup
Diced potatoes 1 cup
Diced Carrots 1 cup
Beans – cut into 1 cm long 1 cup
Diced Paneer 1 cup
Tomatoes 4 (Puree them or finely dice them)
Finely Diced onions – 2 cups
Kashmiric Red Chilli (Degi Mirch ) – 1o – These are not hot but impart a red colour to gravy (soak them in water for 1 hour and make a paste)
Garlic paste 1 teaspoon
Ginger paste 1 tablespoon
Jeera( cumin seeds) 1 teaspoon
Laung( cloves) 4
Star Anise 1
Coriander Powder 1 tablespoon
Fresh Coriander leaves 1/2 cup ( for garnishing at the end)
Turmeric Powder 1/2 teaspoon
Salt as per taste
Bay leaves (Tej Patta) 4
Kali Mirch(Black Peppercorn) – 10 (crush them coarsely)
Oil 1 Cup
Yoghurt 3 tablespoons
Garam Masala 1/4 teaspoon
Preparation
Take a heavy bottomed pan and add 4 tablespoons of oil and put it on medium heat.
Add the veges and paneer and shallow fry them till they look crispy.
If you wish you can also deep fry them.
Keep aside.
Take a heavy bottomed pan and add 4 tablespoons of oil and put it on medium heat
Add Bay leaves, cloves, star anise, jeera and saute till you can hear jeera seeds crackling.
Add the garlic paste and saute quickly for 20 seconds.
Add onions and saute well till golden brown
Now add Turmeric and saute till the paste has fully absorbed the yellow colour
Add red chilly paste (which you prepared by soaking the red chillies and grinding them to a paste)
Lower the heat, add yoghurt and saute for 2 minutes on low heat.
Add tomatoes, turn to medium heat again and saute well.
Add coriander powder and stir well.
Add Kali Mirch( Black peppercorn ) as per your taste.
Add some water if you need to, you should have a very thick gravy.
Saute till you see the oil coming from the sides. (Remember if you have used very little oil, then you would not see this happening, don't worry ensure that you have cooked the mixture well)
Add salt as per taste.
Sprinkle 2 pinches of garam masala for flavour.
Add already cooked veges and mix well for 2 minutes.
Now add chopped green coriander to garnish.
Summary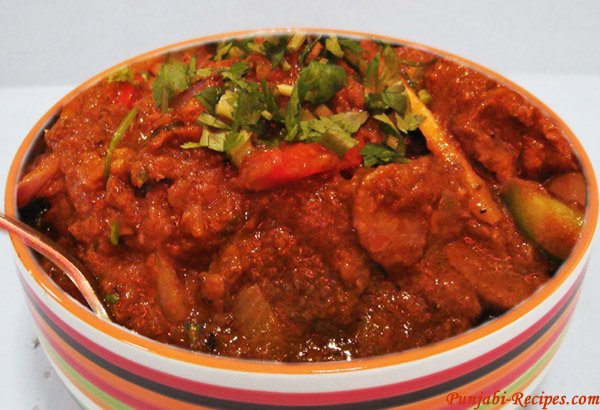 Recipe Name
Published On
Preparation Time
Cook Time
Total Time
Average Rating





Based on 33 Review(s)