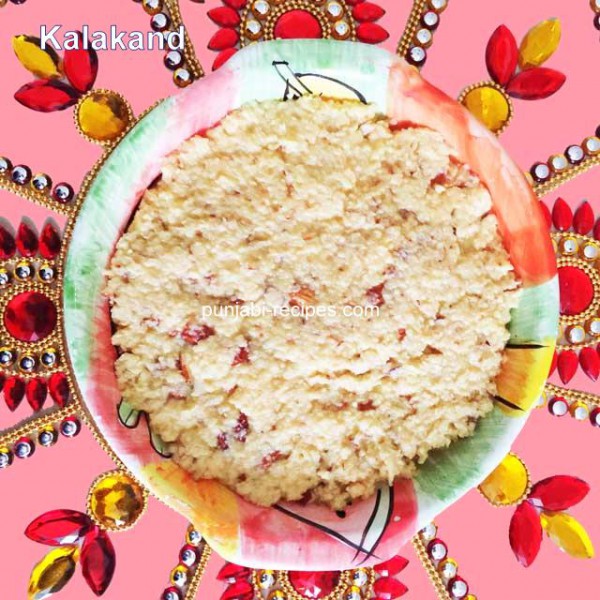 Text size
Print This Page
Send by email
Here is a simple recipe for making Kalakand. Kalakand is made from milk and sugar. But it is different from Barfi as the milk is turned into Chenna by adding bit of Fitkari( Allum) or Lime Juice.
Has a great taste, try it out this festive season.
Ingredients
Full fat milk 1 litre
Milk Powder 2 cups
Sugar 3 tablespoons
Ghee 2 Tablespoons
Pistachio and Almonds – cut into small pieces – 2 tablespoons
Preparation
Take the milk in  a jug and add the milk powder in it and mix thoroughly.
Now take a wide non stick fry pan and put it on medium heat
Add the milk mixture in it
Keep on stirring, reduce the heat if needed, (the milk should not stick to the bottom of the pan. If you start seeing brown pieces in the milk then that means the milk is getting burnt.)
Keep on cooking the milk until it is reduced to half the original quantity.
Now add    half teaspoon of Fitkari(Edible Allum) or 1 teaspoon of lime juice.
Keep on stirring.Slowly you would start seeing the milk getting thicker and lumpier.
Add Ghee and keep on stirring. The milk mass would be becoming Danedar( the lime juice or Fitkari seperates the milk protein which gives it  the Danedar texture, see the image)
Add the sugar in it and keep on stirring.
Once the milk mass has thickened and sticks together it is an indication that it is almost done.
Add the pistachios and almonds and stir well.
Pour the mixture into a greased tray.
Let it set for few hours
Cut it in small pieces and serve.
PS: It requires constant stirring for about an hour or more.

We add the milk powder to make the preparation faster, you can make it by using milk alone but it will take a long time to thicken up the milk.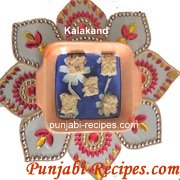 Summary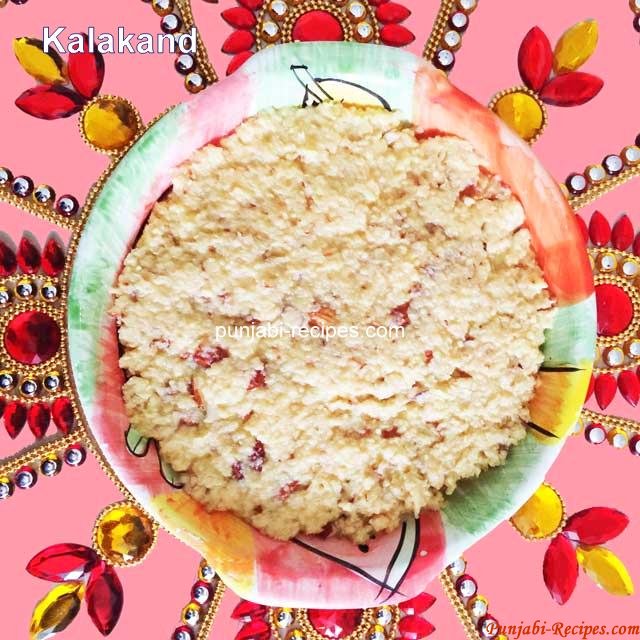 Recipe Name
Published On
Preparation Time
Cook Time
Average Rating





Based on 1 Review(s)