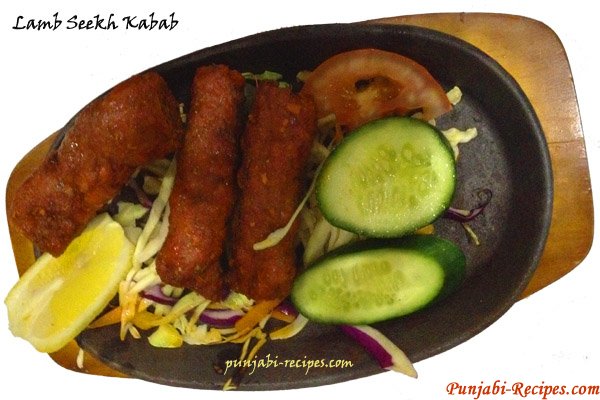 Text size
Print This Page
Send by email
Seekh Kabab or Sheesh Kabab is a great starter. It ispacked with flavours and taste. Try it out. Normally you eat it in restaurants or Dhabas. It is not that difficult to try. Even if you do not have the metal Skewers, you can just shape it like a kebab and grill it.
Ingredients

750 gramed finely minced meat ( Lamb or Mutton)
1 small onion, chopped
5 garlic cloves, chopped
1 tsp. ginger, chopped
1 tsp. Red chili,
1 tsp. ground clove powder
1 tsp. cinnamon powder
1 tsp. cumin powder
2 tsp. Coriander powder,
1 tsp Garam masala
2 fresh green chilies, chopped
2 tablespoon. lemon juice
1 tbsp. Besan(Gram Flour)
2 tbsp. Fresh Coriander – chopped
2 tbsp. mint leaves, chopped
2 slices of white bread or 4 tablespoons of bread crumbs
2 tsp. salt
1 large egg, lightly beaten
1/4 cup oil for grilling and greasing the skewers
Metal Skewers ( thick ones)
Preparation
First of all grind the bread into bread crumbs in a mixer or churner. ( omit this step if you are using the bread crumbs)
Add all the remaining ingredients (except the oil) to the mixer and make a thick paste.
Marinate the meat in this mixture and keep the mixture in the fridge, overnight.
Grease the skewer.
Take some mixture in your hand and using your palm and fingers, make a sausage shaped kebab.
Grill until cooked, brushing with oil and rotating the skewers frequently.
Serve it with some onion rings , lemon wedges and chat masala and some lime.
This is an excellent high protein dish as the excess fat and oil is drained while cooking.  Try it with some spicy Chutney

The binding is very important in the kababs as the meat will not stick to the skewers. The breadcrumbs, Besan and the Egg provides the binding. You can vary the quantity as per your liking to achieve a good binding in the final mixture.
Summary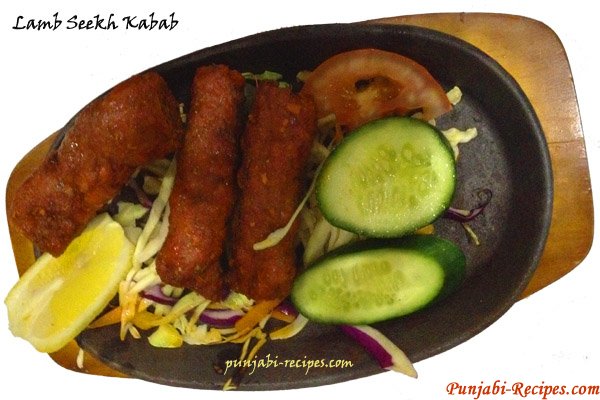 Recipe Name
Published On
Preparation Time
Cook Time
Total Time
Average Rating





Based on 2 Review(s)