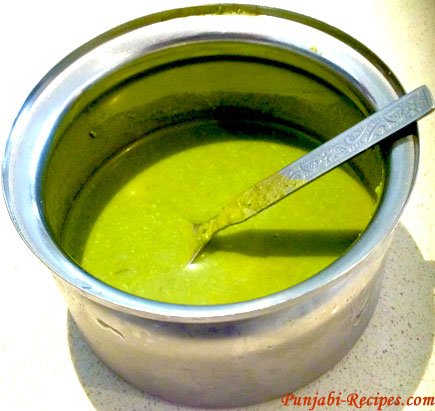 Text size
Print This Page
Send by email
Shahi Chutney – A quick and easy chutney with Coriander and Tomotoes . Add some Kishmish( Sultanas) to give it a Shahi touch.
Authored by: Kulmohan Singh
Ingredients
Green Coriander 1/2 cup
Green Chillies 2
Tomato 1
Garlic 4 cloves
Salt to taste
Sultanas/ Kishmish 10 Nos
Preparation
Mix all ingredients in a mixer.
Grind Well for 2 minutes.
You have a quick and fast Shahi Chutney.
If you wish you can squeeze some lemon juice in it as well.