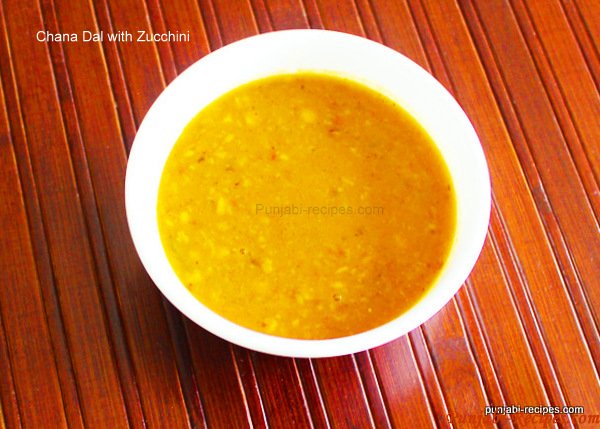 Text size
Print This Page
Send by email
A mix of Chana Daal with or Gheeya is a nutritious and tasty Daal which can be cooked easily and can be served with Rice or Roti. Use a pressure cooker to cook it faster or use a slow cooker to retain the lovely flavours.
Ingredients
Chana Daal 1 Cup
Zucchini 1 – diced
Tomato 1 – finely chopped
Onion 1 – finely chopped
Green Chillies 2 – finely chopped
Garlic paste 1 teaspoon
Ginger paste 1 tablespoon
Turmeric Powder 1 teaspoon
Red Chilli Powder 1/2 teaspoon( we are also using the Green chillies so adjust the red chilli according to your taste)
Garam Masala  1teaspoon
Dhania Powder 1 teaspoon
Heeng 1 pinch
Mustard Seeds 1 teaspoon
Desi Ghee  1tablespoon
Cooking oil 1 tablespoon.
Salt as per taste
Water 5 cups
Green coriander leaves for garnish – 1 tablespoon
Lime juice 1 tablespoon
Preparation
Wash and soak the Chana Daal in a mixing bowl for about an hour.
Take the pressure cooker and put it on medium heat.
Add the cooking oil.
Add  Mustard Seeds and stir well.
Add  Heeng Powder
The moment you hear the crackling sound from the Mustard Seeds quickly add the onion.
Cook the onion till golden brown.
Add tomato and cook till the mixture is cooked well. you can see some oil coming out from the sides.
Add the Turmeric ( we add it at the end as we do not want the turmeric to burn  otherwise  it will impart darker colour  to the Daal)
Add the Red Chilli Powder as well.
Stir well for 2 minutes.
Now add the Zucchini and stir well and cook for about 3 minutes.
Add Garam Masala and cook for a minute.
Now add the soaked daaland add  about 5 cups of water in it.
Add the coriander powder.
Put on the pressure lid and cook till you hear two whistles ( or for about 8 minutes).
Switch off the heat and do not open the pressure cooker lid.
After about an 30 minutes or so take the pressure cooker lid off.
Check the consistency of the Daal, if it is too watery then cook it further on high heat for few minutes.
Add some lime juice at the end.
Garnish it with green chopped coriander.
Serve it with Rice or Roti. Add The Desi Ghee when serving it hot.

If using a Slow Cooker then cook everything in a fry pan till step 13 and then transfer the cooked mixture, Daal and water to the slow cooker and run it on high for about 5 hours or so.
Summary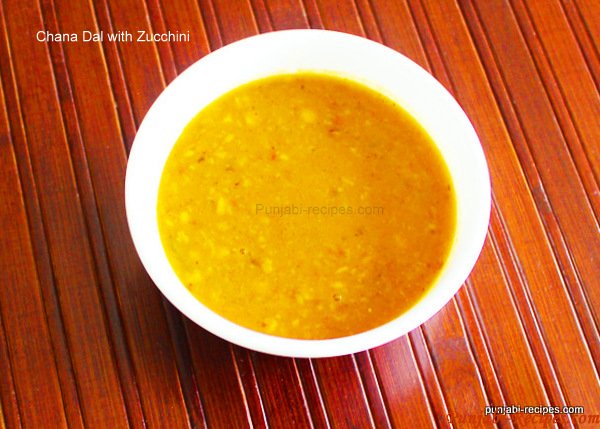 Recipe Name
Published On
Preparation Time
Cook Time
Total Time
Average Rating





Based on 0 Review(s)