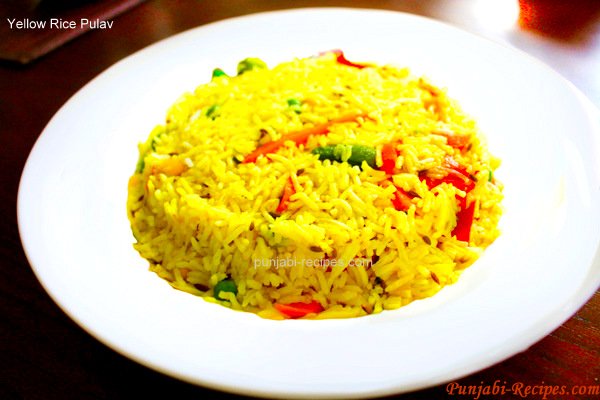 Text size
Print This Page
Send by email
This is a simple Pulav recipe using turmeric to make the rice yellow. You can also throw in some Saffron strands as well. You can use any seasonal vegetables in it or throw in a pack of mixed frozen veges for a quick preparation.
Ingredients
2 Cups of Basmati rice
3 cups of water
1 teaspoon Haldi or Turmeric Powder
2 Saffron Strands
1 cup of diced vegetables ( beans, carrots, peas, corn )
1 finely chopped onion
1 finely chopped tomato
1 teaspoon Jeera( Cumin seeds)
Salt ( if needed)
1/2 teaspoon garlic paste
1/2 teaspoon ginger paste
1/2 teaspoon Garam Masala
1/2 teaspoon Coriander Powder
2 Bay leaves ( Tej Patta)
1/2 teaspoon red chilli powder
Cooking Oil 2 tablespoon
Preparation
Wash and soak the rice for 30 minutes.
Take a saucepan and put it on medium heat
Add the oil
Add the bay leaves
Add the garlic and stir
Add the chopped onion and cook until golden brown.
Add the tomato and cook further
Add the chilli powder
Add the garam masala
Now add the vegetables in and stir
Add Jeera Powder and Coriander Powder
Add the rice and stir lightly to ensure that the rice are mixed well with the cooked mixture.
Add water  just to cover the rice and the vegetables.
Add salt as per taste
Cover the pan so that rice can cook under steam for 5 minutes.
 Open once and stir the rice very lightly.
Cover and reduce the flame to min.
Cook for another 3-4 minutes until the rice is fully cooked and water has evaporated.
Leave it covered for 10 minutes.
Serve with your favourite  chutney or yoghurt
Sprinkle some fresh green coriander and some chopped green chilli for an added flavour !
Note: Keep the stirring to minimum and do it very gently as the rice will break.
Summary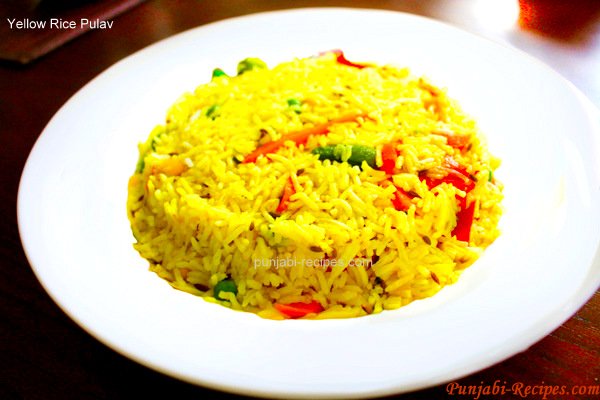 Recipe Name
Published On
Preparation Time
Cook Time
Total Time
Average Rating





Based on 1 Review(s)