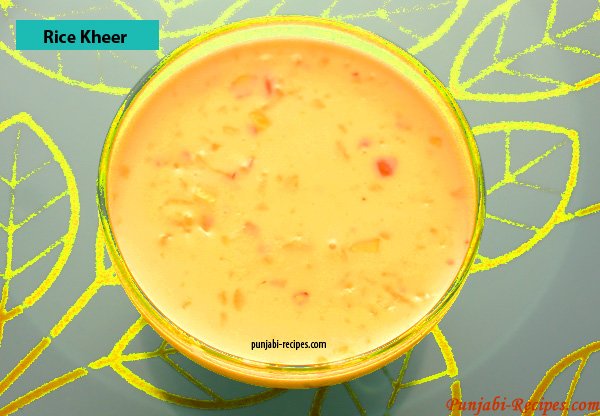 Text size
Print This Page
Send by email
Kheer is a simple yet tasty sweet dish, which is made of Milk and Rice. It is considered as an auspicious dish and is often used as a sweet dish in religious celebrations in almost all religions in India. It is known by various names in North India, In Bengal it is called Payesh, in south India it is called Payesam or Payasa. In temples it dates back to 200 years and since then Kheer is offered to deities during religious ceremonies.
Ingredients 
Will yield about 10 servings.
Milk 1 Litre ( You can use UHT milk or fresh full fat milk)
Rice 100 grams ( Basmati rice)
Sugar 80 grams
Water – 100 ml
Evaporated Milk( 100 ml)
Chopped Almonds 1tablespoon
Raisins – 1 tablespoon
Preparation
Wash the rice and keep them (no need to soak them as it might make your kheer very mushy)
Take a milk pan and put it on medium heat
Add the milk and bring it to boil.
Now add the rice in it and keep on stirring on slow to medium heat. Take care that the rice should not stick to the bottom of the pan.
After few minutes you would see that the rice are cooked and are coming up to the surface of the milk( this indicated that are cooked and have become light enough to float on the milk surface).
At this stage the milk and the rice mixture will become a creamy consistency.
If the rice is not yet cooked or the mixture is too think then add some water.
Now add the chopped almonds and raisins ( I tend to use the almonds without removing the skin as it adds some nice brownish colour to an otherwise white coloured kheer).
Add the sugar and stir.
Now add some Evaporated Milk( about 100 ml), this will thicken up the kheer and also give it a slight creamy texture and colour.
Switch off the heat and keep it covered.( otherwise it might get thick when cold)
It tastes great when hot as well as cold.
 Simply put it in refrigerator for 2 hours or so if serving cold.
You can also add green pistachios, rose water or saffron for a variation
Summary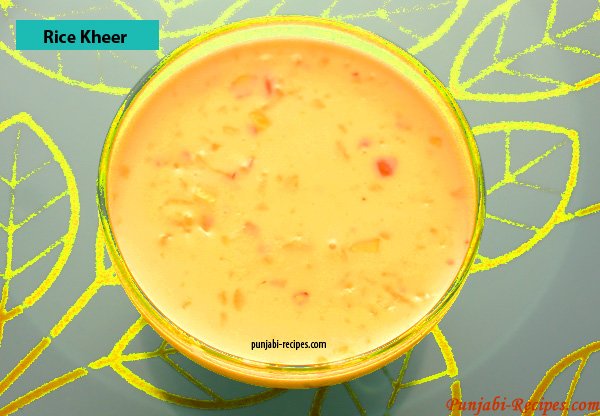 Recipe Name
Published On
Preparation Time
Cook Time
Total Time
Average Rating





Based on 2 Review(s)