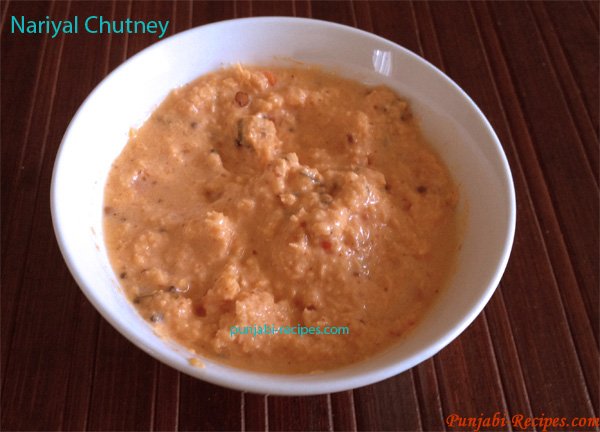 Text size
Print This Page
Send by email
This is a great chutney which can be made in 5 minutes flat. The ingredients and the recipe are simple but packs lot of taste in it. Give it a try and use your own imagination to bring different flavours of your choice.
Ingredients
Dessicated Coconut – 1 cup
Yoghurt 1 cup
Sambar Powder 1 tablespoon
Heeng – 1 pinch
Curry Leaves – 10
Red dry chillies 4
Black Mustard Seeds(also known as Rayee) 1 tablespoon
Oil 1 teaspoon
Chana Dal – 2 tablespoons
Optional – Chilli Sauce.
Preparation
 Take a small fry pan and put it on medium heat
 Add the  oil.
Add the red chillies and fry
Add the curry leaves and fry
Add the  Mustard Seeds and fry till they start crackling.
Add the boiled Chana Dal.
Fry for a minute.
Add the Sambar Powder and stir for a minute.
Take it off the heat.
Take a mixing bowl.
Add the desiccated coconut powder
Add the yoghurt
Add the fried mixture which you have just cooked.
Mix it well.
Add some salt as per taste.
Mix well.
Serve with any snack or meal.
You can also add the chilli sauce, it will give it a tangy flavour and also nice colour. ( You can try any other sauce also to give it a different flavour and colour
Summary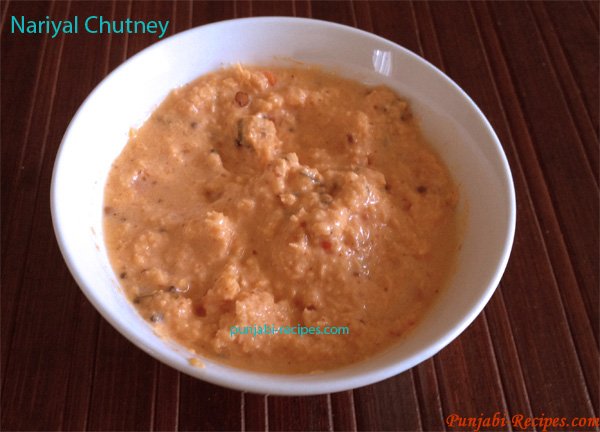 Recipe Name
Published On
Preparation Time
Cook Time
Total Time
Average Rating





Based on 1 Review(s)