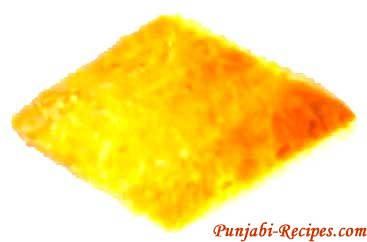 Text size
Print This Page
Send by email
I remember going to my local bakery with a tin full of Atta, Sugar  and Butter and they bake the biscuits for a small charge. I used to come back with a big tin full of freshly baked biscuits after one hour. Now that does not happen any more you can either buy them from the shops or you can try making them at home. Here is a simple recipe – It is Eggless and does not need any baking soda or baking powder as well.
Ingredients
Atta 1.25 cups
2 tablespoons bran
Maida 1/3 cup
Unsalted Butter 110 grams Cold (cut into small cubes). You can use homemade butter as well.
Cold Milk 1.5 cups
Icing Sugar 1/2 cup (use the normal sugar if you haven't got the icing sugar in your pantry)
Preparation
Take a mixing bowl
Add the Atta
Add the Bran
Add the Maida
Add the butter now and using the hand rub and mix the ingredients.
Once all the butter is mixed with the flour you would end up with a sand like or bread crumb like texture.
Add the icing sugar and mix well.
You need to have a very firm dough, so add a little bit of milk and start kneading
Keep this dough for 10 minutes to rest.
Dust the rolling surface with some Maida
Now roll the dough to about a biscuit like thickness.
Using cooky cutter cut the desired shapes from the dough.
Now take a baking tray and put the butter paper or the oven proof paper.
Preheat the oven to 180  Centrigrade or   356 Farenheight
Put the baking tray in the middle shelf.
Cook for about 12-15 minutes and check in between to see that they should not get burnt.
Take out the tray and put it on a cooling rack.
After 5 minutes you can take out the biscuits.
Enjoy
This is an Egg-less recipe and does not  any Baking soda or Baking Powder
Tip: You can sprinkle some sugar on top of the biscuits before baking ( in step 13)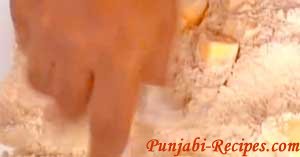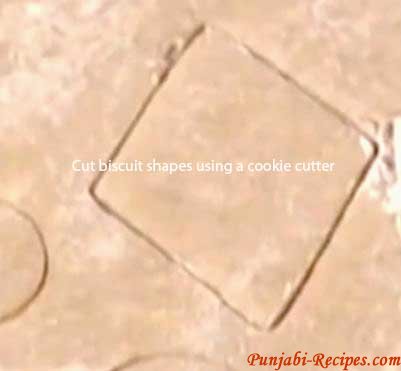 Summary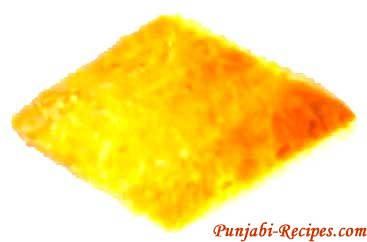 Recipe Name
Eggless Punjabi Atta Biscuits
Published On
Preparation Time
Cook Time
Total Time
Average Rating





Based on 14 Review(s)