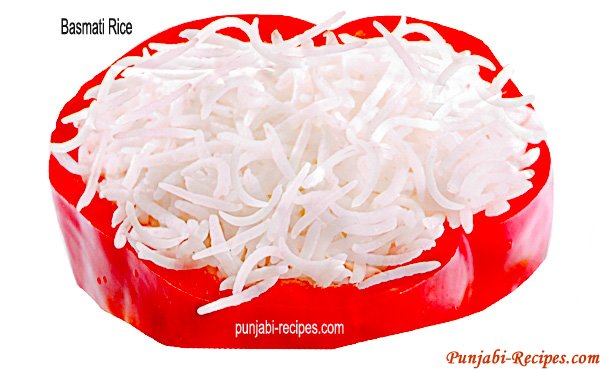 Text size
Print This Page
Send by email
Basmati rice is very fragrant and long grain rice. The grains are normally matured before being sold. To get the best flavour Basmati rice should be matured for at least one year.
Basmati rice is gluten-free. It is low in fat and contains essential amino acids and folic acid. It is good for blood pressure as it is low in salt and does not have cholesterol.
Out of many varieties of rice the  Basmati Rice has  oen of the  lowest glycaemic index and thus makes it suitable for keeping your blood sugar level low. The open pan method gets rid of the starch and thus makes it great for diabetes sufferers and calorie conscious.
Ingredients
 1 Cup Basmati Rice
Water 1 Jug.
Preparation
Open Pan Method
Rinse the rice thoroughly.
Keep the rice soaked for 15 minutes in lukewarm water.
Take a large cooking pot add 10 cups of water and bring water to boil. (The quantity of water can vary as you are going to drain the excess water)
Add the drained rice and stir very gently.
Cook the rice for 7 minutes(without putting any lid)Â  on medium heat.
Now add a lot of hot water and stir  for a minute.
Take it off the heat and drain all the water.
Put the rice on an open tray so that all the water is evaporated.
Serve hot with your favouorite dish.
Closed Pan Method
In this method the quantity of water is important. For Basmati rice a ratio of 2:1 is good. 2 cups of water for 1 cup of rice.
Rinse the rice thoroughly.
Keep the rice soaked for 15 minutes in lukewarm water and then drain the water out.
Take a cooking pot and water  and add 1 cup of rice and 2 cups of cold water.
Cover it with a tight lid.
Bring it to a boil and then reduce heat to low.
Stir once very gently.
Keep the lid on and let it simmer for 5 to 7 minutes on low heat.
Switch off the heat and keep the lid closed.
Serve hot with your favourite dish.
The quantity of water in the closed pan method is important, it depends on the type of the rice and the size and width of the pan as well, so experiment to get the best results.

The rice should not be separated and not sticking together.

Avoid cooking it in a Pressure Cooker, as you would normally get the rice to be lumpy and sticky, as it tends to get overcooked unless you are very careful.
Now take the pot away from heat and drain all the water carefully.
Rinse the water under cold water.
Summary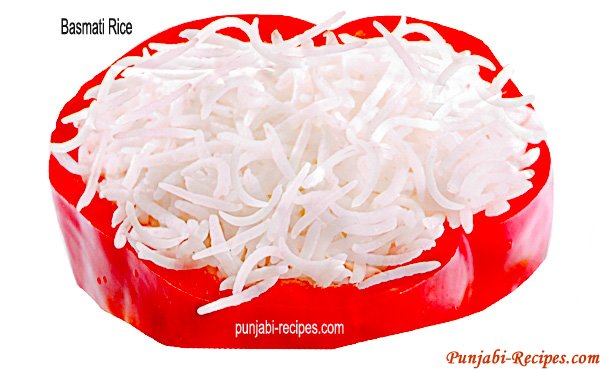 Recipe Name
Basmati Rice Cooking Methods
Published On
Preparation Time
Cook Time
Total Time
Average Rating





Based on 2 Review(s)