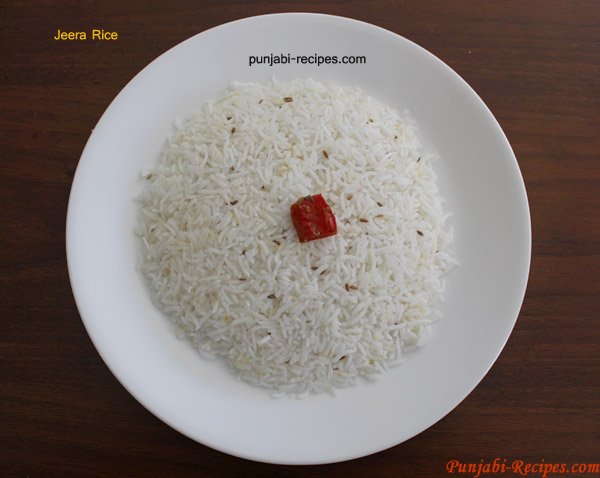 Text size
Print This Page
Send by email
This is a simple everyday recipe which you can cook on daily basis. There are more elaborate recipes which involve more spices and Ghee which are good for special occassions.
Ingredients
2 Cup Rice
4 cups Water
1 teaspoon Jeera(Cumin) Seeds
1 teaspoon Oil
Bay Leaves 2
Preparation
Wash the rice and soak it for 30 minute.
Take the pan for cooking your rice and put it on medium heat.
Add the Oil. ( if you wish to avoid the oil then simply dry fry Jeera seeds)
Add the Bay leaves
Once the oil is bit hot add the Jeera.
Once Jeera starts crackling you can add the rice and stir once.
Add the water and cover the pan.
Let the rice cook until the water is absorbed. lightly Stir once to fluff the rice.
TIP: This is a simple variety. If you are cooking for a formal dinner then you would add more oil and more spices like Kali Elaichi, Bay Leafs, Javitri, Cloves etc. Bit of Salt also tastes good.

How do you get the brownish colour which you see in the restaurants – they use lots of oil and lots of Jeera and other spices which imparts slightly brownish colour. You can also add some garam masala in the oil when frying the Jeera.

If you are want to make multicoloured rice, then add some turmeric in the rice, when half done add some tandoori powder( which has slightly reddish colour in it) so you would get half your rice yellow and half as reddish.

You can also add some saffron strands in the rice which will give the same effect.

We prefer not to use artificial colours
Summary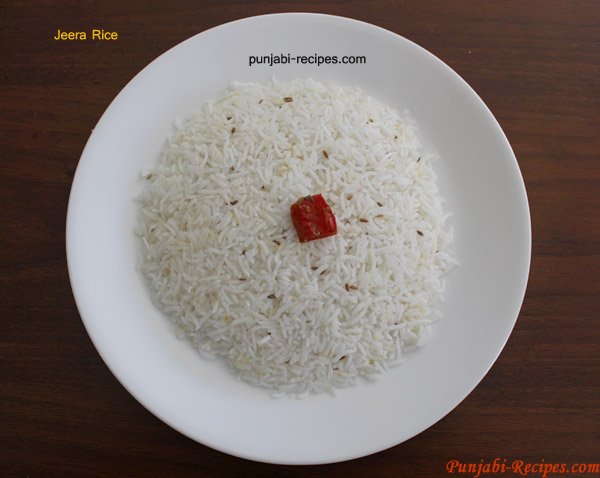 Recipe Name
Published On
Preparation Time
Cook Time
Total Time
Average Rating





Based on 1 Review(s)